Bus Windshield Wiper Blade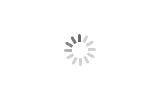 Bus Windshield Wiper Blade
SHOWN

Fujian ,China

20-30 Days

1,000,000 PCS
SHOWN bus and truck wiper blades designed to provide superior wiping performance on all types of trucks and buses.

Excellent spring steel design, which can fit for different camber's windshield. Lining stainless steel sleeve make scrape pressure more balance and steady. Latest high performance rubber formula, windscreen wiper is anti-heat, anti-ultraviolet and anti-cold, can work well in different climate of the world. It has excellent scrap efficiency, and the life-time is 50% longer than common wipers.

As one of the leading professional manufacturer of bus wiper blade. High quality ,reasonable price ,punctual delivery and good service make our company grow steadily.
1000mm Popular Frame Bus Truck Wiper Blade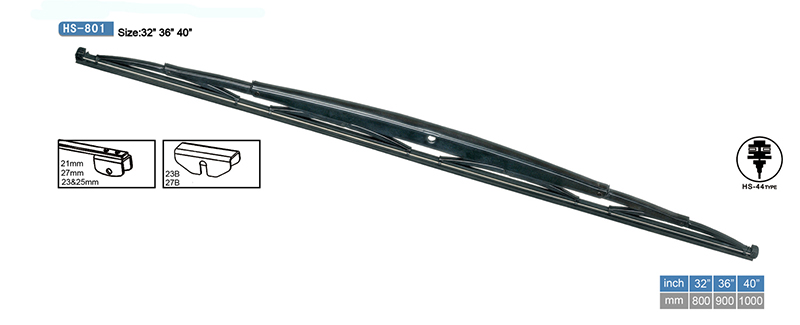 Quick Details:
Type: Bus wiper blade
Model: HS-801
Size: 32″ 36″ 40″
Material: 100% natural rubber,spring steel
Blades Type: Saddle type, arm wide 21,23,25&27mm
Structure: frame
Color: Black
Be fit: left-hand and right-hand driving car
Applicable Cars: KING LONG
Design: All-weather performance
Features & Benefits:
1.Stainless steel flexors adjust to the windshields varies contours.

2.Use 100% natural rubber fit for different weather of all over the world.
3.Working without noise and leaving no streaks.
4.Durable polymer joint for a quiet wiping operation.
5.Durable steel frame for perfect rubber-to-glass contact for excellent performance.
Other Wiper Blades: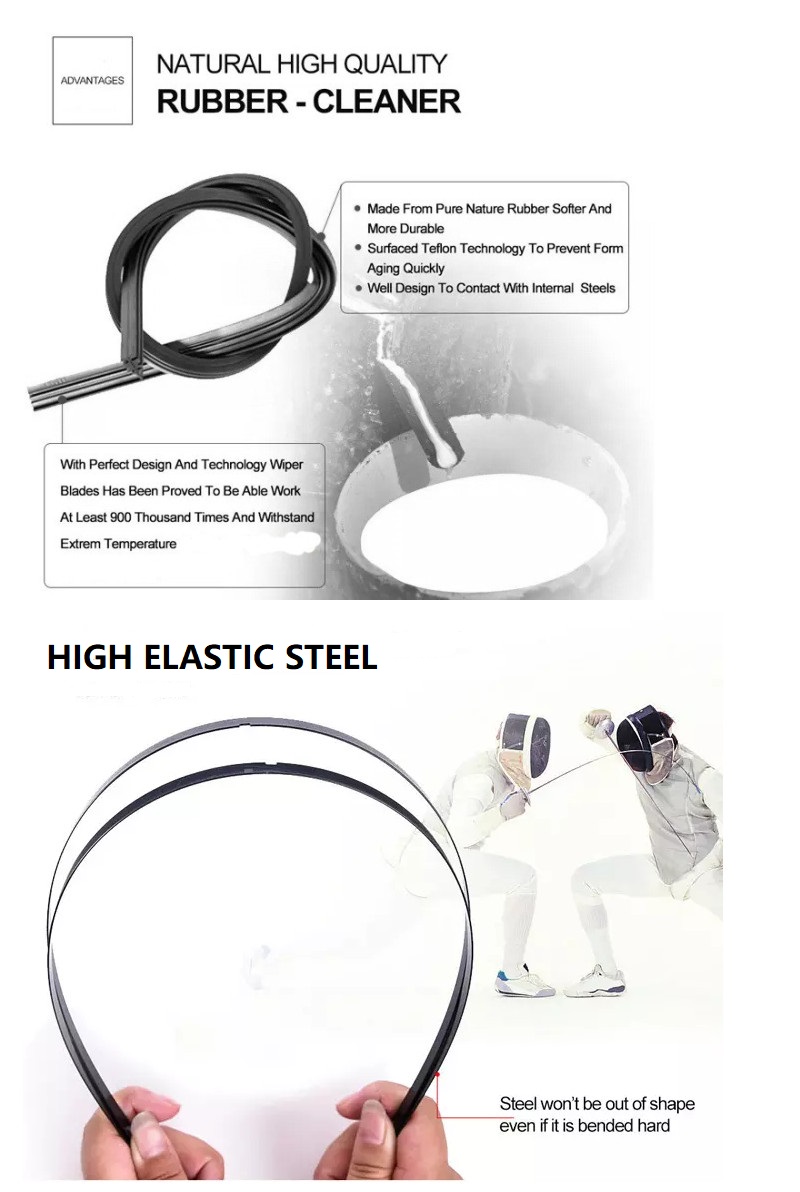 Our Company :